Join thousands of happy homeowners who have experienced the best way to sell a home.
We're all about easy
One of the easiest ways to sell your home is direct to Cash Offer Option. We recommend you start by providing us with a few details about your home and requesting your free, no-obligation offer.
Request your offer
How It Works
If you're looking to sell your house for cash, there are a few things you'll need to do in order to make sure the process goes smoothly. Here are the key steps you'll need to take:
1
Request your offer online, no prep work or showings.
Tell us about your no longer wanted house or property that you want to sell here on our site or by calling us.
2
We will contact you
We will contact you right away to set up a quick appointment.
3
We will offer you a fair cash offer
We will propose to you a fair, written, no-obligation cash offer on your house or property.
4
You will receive money in 7 days!
We will close together with you at a local reputable title company, you get the cash for your house in as little as 7 days! What? Yes! You heard that correctly.
Congrats! You've just sold your house for cash!
Testimonials
Read what some of our past clients have had to say about their experiences working with us.
We're proud of the work we do, and we're always happy to hear feedback from our clients. If you're considering working with us, take a look at what some of our past clients have said first!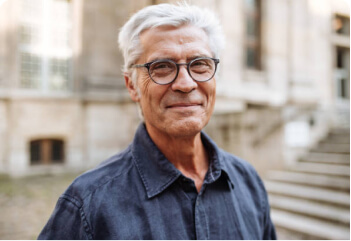 Hedge Fund Offers clients
Jack
My experience working with HedgeFundOffers has been nothing but hard work and dedication from the entire team. Going into this process I knew nothing about being a home seller and the team made it nothing but easy. I would highly recommend working with HedgeFundOffers. I just want to say how much I appreciate the team and everything they did for me. Thank you so much HedgeFundOffers Team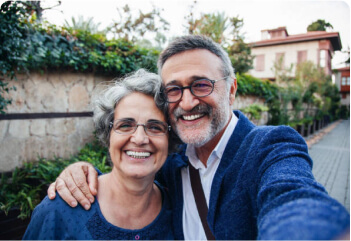 Hedge Fund Offers clients
Mary & John
We had a great experience selling our home with HedgeFundOffers. The entire process was very easy and they handled all the paperwork for us. We got a fair price for our property and would definitely recommend them to anyone looking to sell their home quickly and easily.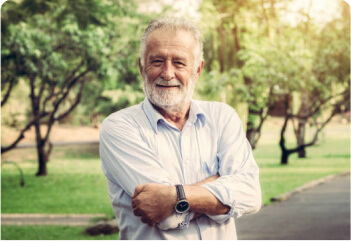 Hedge Fund Offers clients
Mark
I'm extremely happy with HedgeFundOffers services! They were able to help me sell my house very quickly, and I received a fair price for it. Great work!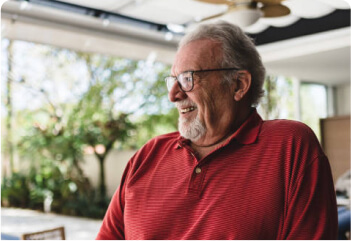 Hedge Fund Offers clients
William
I was offered a good price for my house, as well as great customer care. My house was sold in a few weeks, which was faster than I expected.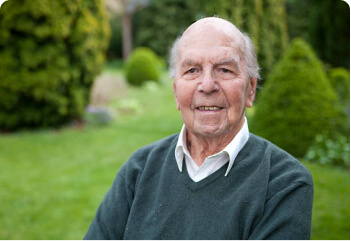 Hedge Fund Offers clients
Tim
These guys are awesome! We had some issues with the roof and they were still able to get me a great price without us having to fix anything. We are very happy and will recommend them for sure.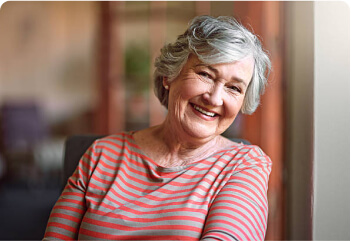 Hedge Fund Offers clients
Anna
We wanted to sell our townhouse and filled out the form on the website. Cash offer from HedgeFundOffers was fair and we closed the deal within 9 days. Great service.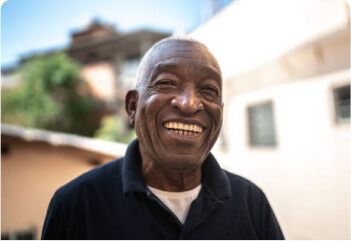 Hedge Fund Offers clients
Jordan
The team did an excellent job. I couldn't be happier with their service. I would highly recommend this company!
Why Choosing Hedge Fund Offers
If you're considering selling your house fast for cash, you may be wondering if working with a Hedge Fund Offers is the right move. Here's a look at some of the key reasons why choosing a Hedge Fund Offers to sell your property can be a smart choice.
1
We're able to offer more money for your property than an individual buyer might be able to pay. If you need to sell quickly and get top dollar for your home, working with Hedge Fund Offers can be a great option.
2
We can buy as is properties fast. This means you won't have to make any repairs or do any cleaning before selling. If you're trying to avoid the hassle and expense of preparing your home for sale, this can be a big advantage.
3
We are experienced in buying properties and we're very efficient at the process, which can help you close on your sale quickly.
4
We have flexible terms. We can negotiate the price and close the deal when it will be best for you.
5
We provide FAIR offers and our offers are generally all cash. This means you won't have to worry about qualifying for a loan or dealing with financing contingencies. If you're trying to avoid a long and complicated sales process, working with an all-cash buyer like Hedge Fund Offers can be a great solution.
Why Selling to Hedge Fund Offer is Better
Hiring an Agent

COMMISSIONS / FEES:

6%
on average is paid by you, the seller

WHO PAYS CLOSING COSTS?:

2%
on average is paid by you, the seller

INSPECTION & FINANCING CONTINGENCY*:

Yes, up to
15%
of sales fall through

NUMBER OF SHOWINGS:

APPRAISAL NEEDED:

YES
sale is often subject to apprais al

CLOSING DATE:

30-60 +/-
days after accepting buyers offer

WHO PAYS FOR REPAIRS?:

NONE
We pay for all repairs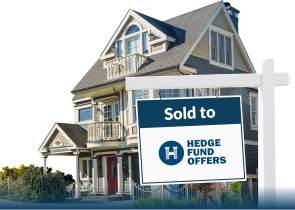 If you're ready to sell your home fast, don't wait any longer. Fill out the form below and we'll get back to you with an offer TODAY!
Get your cash offer!